Removal experts
Interstate Backloading Australia was created to give you the best service for when you are moving. We have the best of the removals industry at our fingertips.
Free moving quote
how much will your move cost?
Submit our quote form and we'll let you know!
Free moving quote
Interstate Backloading Australia servicing

Professional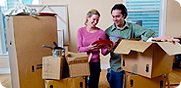 Interstate Backloading Australia offers you the easy and cost effective way to move either full homes, or small items across Australia
Caring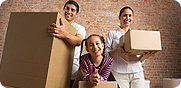 Our Removalists are caring, experienced, and know that your belongings demand respect. They know that moving can be hard, and want to make your life easier.
Cost Effective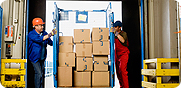 Backloading can be the cost effective way to move. Exclusive moves can be expensive, backloading is an option to help keep your costs down.
Interstate Backloading Australia exists to make your move as easy, cost effective, and organised as possible. With trained staff from ftirst contact, through to delivery, Interstate Backloading Australia will help to make your move as stress free, and seamless as possible. br> Interstate Backloading Australia has a large network of Removalist carriers across Australia, and the world.
If you are looking for the cost effective, fairly priced, but not "cheap" option to move, then Interstate Backloading Australia can guide you through your move. We take pride in our customer service, and only associate with the leading carriers Australia wide for both standard furniture removals, and Backloading.
Professionalism on every step of the way, our trained staff know the questions to ask to make your move easy. From volumes, to access and locations for both pick up and delivery, our staff know that the more information we have, the less chance that your move will be accompanied with any hidden extras... something noone likes!
We pride ourselves in communication from go to woah. We want you to be informed every step of the way throughout your move.
Contact us today to find out how we can assist you with your next move.